UVETS is an American based company specializing in the creation and care of highly personalized landscapes and construction for the businesses and homeowners' associations based in the Dallas/Fort Worth area.
Our company goal is to create a better America by beautifying our cities and urban areas and by hiring the best talent with a focus on veterans and service members who are building their careers.
We take an enormous amount of pride in hiring our veterans and service members to give back to those who have valiantly served.
United Veterans Construction and Landscape Solutions, Inc. (UVETS) maintains a veteran-centric organization of highly skilled, exceptional people that serve internal and external clients with integrity, honor, respect, selfless service and moral courage. UVETS encourages an atmosphere that promotes personal and professional growth, pride, accountability, being a fantastic teammate and striving for perfection.
To provide beyond reproach services that exceed our client's expectations. This will be accomplished by hiring, developing, training, and retaining human capital of integrity, authenticity, honesty and of high moral character. UVETS is a veteran-centric organization that is committed to the success of our employees, clients, business affiliates, veteran community, philanthropic commitments, and communities.
In managing grounds and large-scale landscape environments, problems will arise. We address and resolve issues swiftly and efficiently. Whether an irrigation line bursts on your grounds or a distinguished guest decides to make an unscheduled visit, we bend over backward to make sure problems are resolved quickly and effectively. We provide detailed reports and take pride in our honest and transparent approach to landscape management and customer service.
INTEGRITY:
"always doing what is right, especially when no one is looking"
HONOR: "accept responsibility and be accountable to the client, to the organization and to ourselves"
RESPECT: "treat others as you wish to be treated"
SELFLESS SERVICE: "being a great teammate and always placing the client before the needs of our own"
MORAL COURAGE: "challenging the status quo; pushing our minds to create and develop both as leaders within the organization and in our personal lives"
Cultivating Relationships:
The most important aspect of successful long-term landscape management is the relationship between the property manager and the landscape management team. Taking time to understand our clients' vision and business objectives has helped us maintain long-term relationships and high levels of client satisfaction.
Understanding Your Needs: UVETS landscape tailors a full range of landscape management services to the needs and objectives of individual clients and their properties. We create action plans that accommodate unique business needs along with individual property requirements. Since our inception, we have managed some of the most prestigious and recognizable landscapes in the DFW area.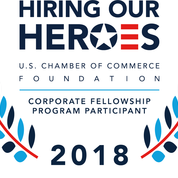 EMPATHY: "treating each client uniquely, with individualized attention and displaying a level of concern that each client perceives as being authentic, genuine and sincere"
RESPONSIVENESS: "the willingness to immediately respond to a client's needs; phone call, email, and/or immediate resolution to a client's problem"
ASSURANCE: "demonstrating expertise in every facet of the Green Industry; portraying confidence, knowledge, and trust; to our clients and to our employees"
TANGIBLES: "our physical facilities; equipment, office, apparel; our appearance"? "Are they lasting and meaningful to our clients?"
RELIABILITY: "on time, punctual; are we performing as promised"? "Essentially, UVETS's word is reliable and we stand behind our product and we do so with a willingness to serve"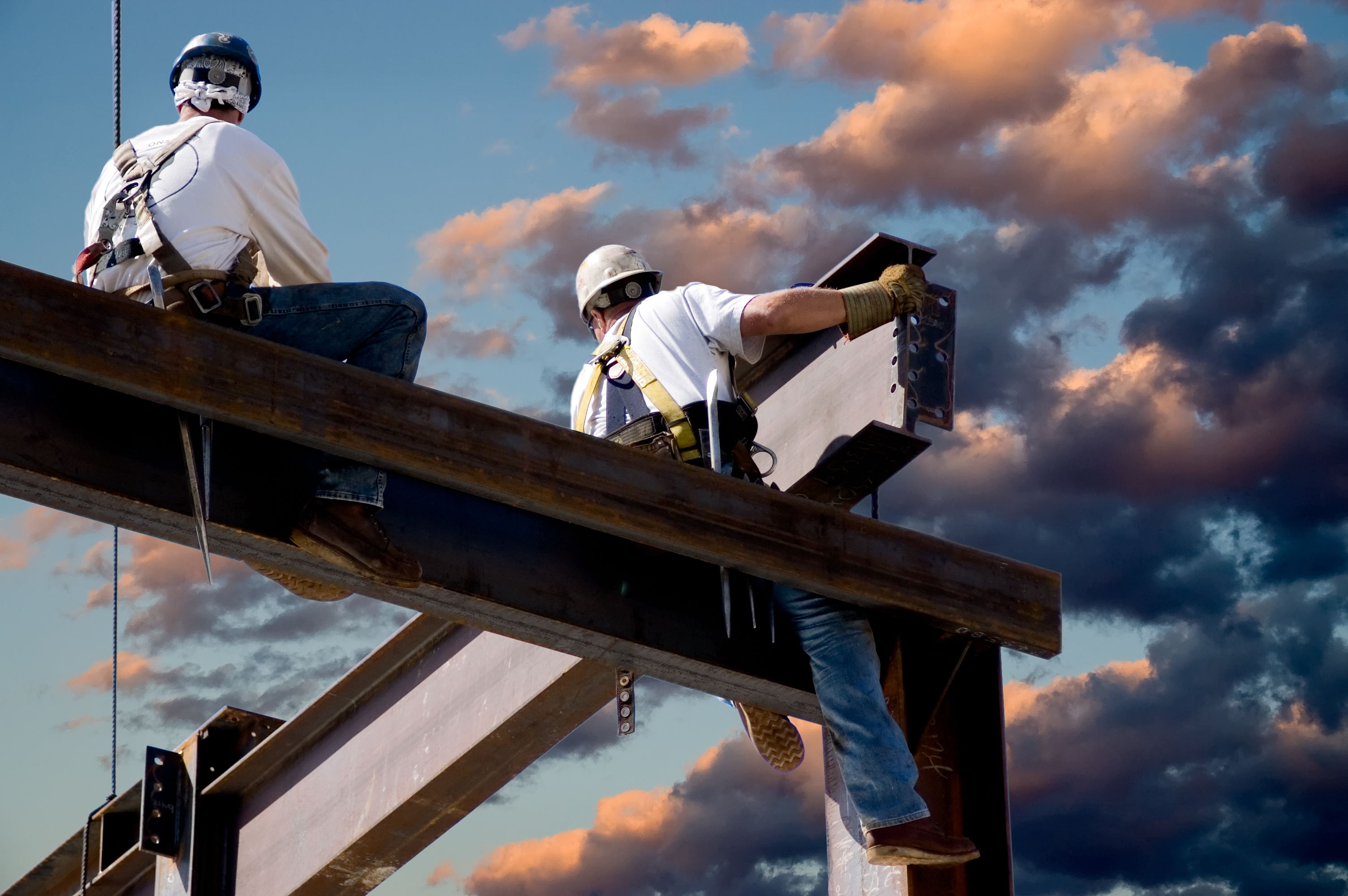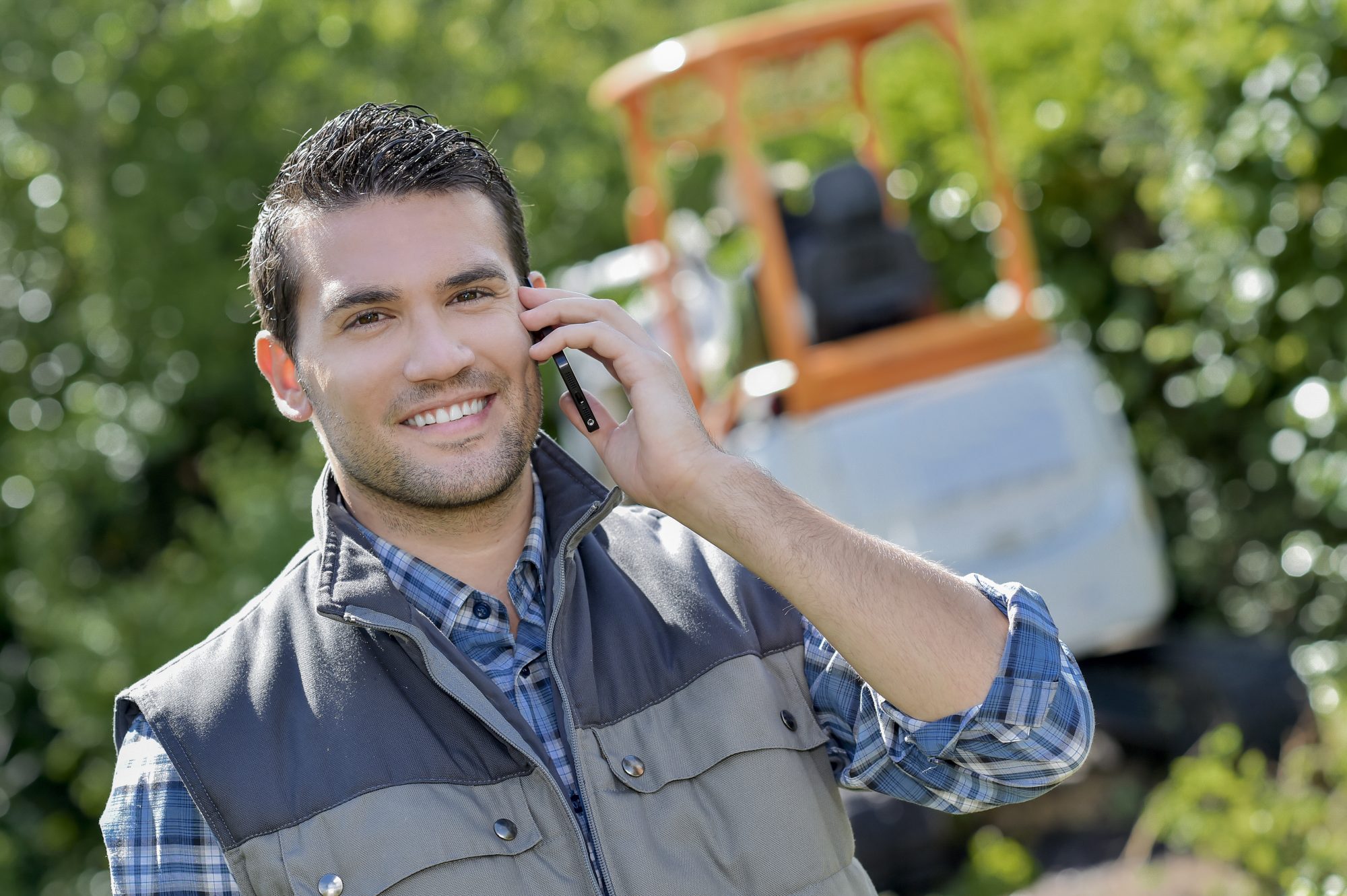 Executive Leadership Team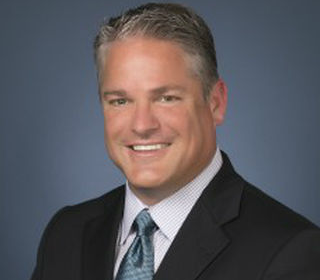 Tim Vela
Chief Executive Officer
As the Chief Executive Officer and one of the founding members of A.S.T., Tim has shaped the culture and has developed the organization's mission and values. Tim is guided by a high moral character, striving to deliver a perfect product and values every member of his organization.
Tim further displays a tremendous work ethic, a thirst for knowledge and a compassion for others that is rarely seen. Tim completed his BS in Accounting and earned a Business Degree from the University of Texas at Dallas. He has worked in the banking industry for 14 years.
Tim takes a great deal of pride in having worked for Texas Capital Bank as he was a founding member, becoming a Senior Vice President. He subsequently was employed by Comerica ultimately becoming a Vice President. He is involved with outside board memberships in unrelated industries which have allowed him to bring fresh, creative and intuitive perspectives to his organization.
Tim is also involved with the strategic planning, business development and overall growth of A.S.T. Tim's ability to build long and lasting relationships within the Dallas/Fort Worth, Texas Metroplex is an inspiration to the entire organization.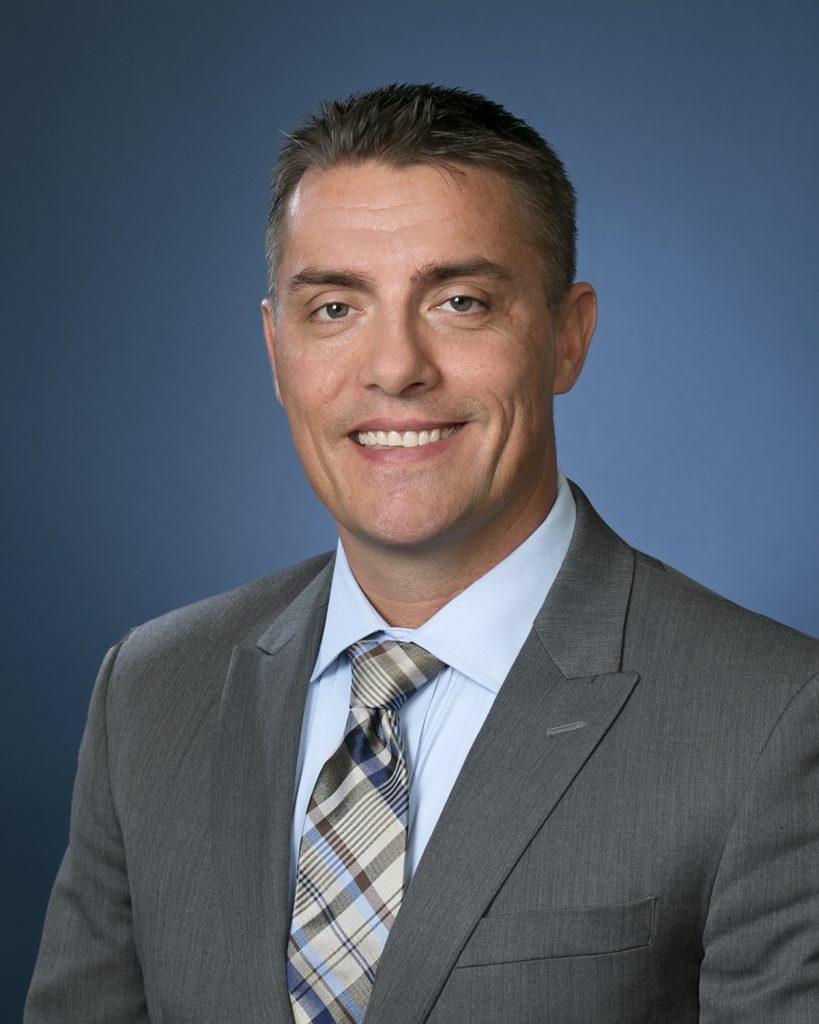 Thomas Williams, MPA
Executive Vice President
CSM Thomas Williams was born and raised in Pulaski, TN. He enlisted in the United States Army, June 1995 and attended Basic Training and Infantry Advanced Individual Training at Fort Benning, Georgia. His previous positions and duty assignments include: Squad Automatic Riflemen, M240; Machine Gun Team Leader; Rifle Fire Team Leader; Rifle Squad Leader; Rifle Platoon Sergeant while serving with C Company, 1st Battalion, 75th Ranger Regiment. Moreover, reconnaissance/Sniper Platoon Sergeant and Assistant Operations NCO, HHC, 1st Battalion, 75th Ranger Regiment; Rifle Company First Sergeant, B Company, 1st Battalion, 75th Ranger Regiment, Hunter Army Airfield, GA.
Additionally, CSM Williams career path continued with the following duties: HHC/Ranger Selection and Training Company, RSTB, 75th Ranger Regiment, Fort Benning, GA; Division G3 Training SGM, 1st Infantry Division; Battalion Command Sergeant Major, 2nd Battalion, 16th Infantry Regiment, 4th Infantry Brigade Combat Team, 1ST Infantry Division, Fort Riley, KS. CSM Williams' final assignment was the United States Army Sergeants Major Academy, Fort Bliss, TX where he served as the Dean of Professional Military Studies and Executive Director of Staff and Faculty.
He has deployed in direct support of both Operation Enduring Freedom and Operation Iraqi Freedom (13) times as a member of a Joint Special Operations Task Force. His positions held during combat operations include: Assault Force Leader, Ground Force Commander, Joint Task Force (JTF) Liaison and JTF SGM.
CSM Williams deployed with Task Force 2-16 to East Africa as a member of Combined Joint Task Force Horn of Africa in direct support of Operation Enduring Freedom – Horn of Africa where he served as TF 2-16 CSM and the Senior Enlisted Leader for all Army personnel. CSM Williams' military schooling includes Commandants Pre-Command Course, Brigade and Battalion Pre-Command/CSM Courses, Command Sergeant Major Development Program, all NCOPDS courses, including the United States Army Sergeants Major Course (Class 62), Army Force Management Course, Command Sergeants Major Legal Orientation Course, United States Army Ranger School, Airborne School, Pathfinder School, Jumpmaster School, Survival Evasion Resistance and Escape (SERE) Level C; and SERE 245.
Additionally, he has completed Explosive Entry for Rangers Breaching Courses (Basic/Advanced), Dynamic Entry Breaching Course, Assault Climbers Basic Course, Barnhart Advanced Shooting Course; Rifles Only Long-Range Shooting Course, French Desert Commando Course, Combat Lifesaver Course, Ranger First Responder Course, Tactical Combat Casualty Care Course, Senior Training and Education Managers Course and Faculty Development Program, Phase 1 & 2 Courses.
CSM Williams' civilian education includes a Bachelor's Degree in Social Science from Upper Iowa University, a Master's Graduate Certificate in Project Management from Villanova University, and a Master's Degree in Public Administration from the University of Texas at El Paso.
CSM Williams' awards and decorations include: Legion of Merit, Bronze Star Medal (2), Defense Meritorious Service Medal, Meritorious Service Medal (4), Joint Service Commendation Medal, Army Commendation Medal (5), Joint Service Achievement Medal (2), Army Achievement Medal (4), Valorous Unit Award, Joint Meritorious Unit Award, Good Conduct Medal (7), National Defense Service Medal (2), Global War on Terrorism Expeditionary Medal (2), Global War on Terrorism Service Medal, Afghanistan Campaign Medal (3), Iraq Campaign Medal (5), Non-Commissioned Officers Professional Development Ribbon (5), Army Service Ribbon, NATO Service Medal (Iraq/Afghanistan/Sudan) and the Overseas Service Ribbon (3). He has also been awarded the Combat Infantryman Badge, Expert Infantryman Badge, Ranger Tab, Master Parachutist Badge, Pathfinder Badge, Army Physical Fitness Badge, and multiple foreign decorations including German, South Korean, and South African Parachutist Badges and the French Desert Commando Badge.
CSM Williams is also the recipient of the National Infantry Association Order of Saint Maurice: Legionnaire Award and the United States Field Artillery Association Order of Saint Barbara.
CSM Williams' civilian affiliations include: Centurion Military Alliance Board of Directors, Fort Worth Chamber of Commerce, University of Texas at El Paso (UTEP) Alumni Association, UTEP Public Administration's Board of Advisors, Upper Iowa University Alumni Association, Project Management Institute, Student Affairs Administrators in Higher Education (formerly known as NASPA), Phi Alpha Honor Society, Association of the United States Army, United States Army Sergeants Major Association, National Infantry Association, United States Field Artillery Association, 75th Ranger Regiment Association, 1st Infantry Division Association, Armed Services YMCA, Veterans of Foreign Wars and the American Legion.
CSM Thomas F. Williams is married to SFC Candice D. Williams formerly of Las Cruces, NM. They have two daughters, Karina and Karolina. They own Full Disclosure Background Screening and currently reside in Fort Worth, TX. CSM Williams will officially retire from the United States Army on February 1st, 2018 after serving our country for over 22 years.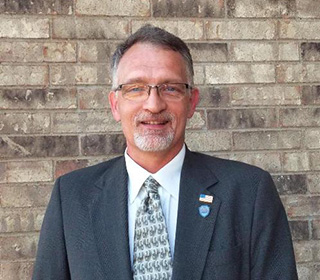 Harold Williams
Director of Operations
Harold Williams is the Director of Operations at United Veterans Construction & Landscape Solutions, Inc.  He brings over 12 years of managerial experience to the team from several industries.  Harold was born and raised in Pulaski, Tennessee.
Harold began his climb up the leadership ladder at Pulaski Rubber Company, where he excelled in every position throughout the company.  Beginning his career as a Production Specialist, Harold proved time and again his ability to learn and lead from the front.  He rose to the position of Plant Supervisor, then culminating as the Assistant Plant Manager, leading 150+ personnel daily to meet the company's goals and objectives.  His career at Pulaski Rubber Company spanned over two decades.  Harold also gained valuable experience at Magotteaux, a mining manufacturing company, in which he worked for over a decade.  His experience in many leadership positions brings a unique and valued perspective to any team he serves.
Harold was raised in a military family.  The son of an Army Veteran and brother of a retired Army Veteran.  His unsung support and sacrifice to his military family contributed greatly to their success.  Harold is married to his beautiful wife, Janet Williams formerly of Shelbyville, Tennessee.  They have three beautiful daughters; Candace, Candice and Shelby and three wonderful grandchildren, Rayndall, Orion and Lawson.
Harold's passion is his family and brings that same passion to supporting our Veteran community.  He is an avid outdoorsman enjoying hunting, fishing and golf.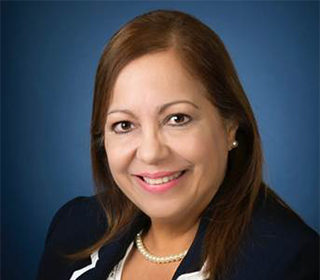 Diana Aponte
Director of Lean Six Sigma and Performance Management
Ms. Diana F. Aponte is the UVETS Director of Lean Six Sigma and Performance Management with 29 years of financial experience in one of the largest banks in Puerto Rico. She is a daughter of a veteran(RIP) for which she inherited profound values of integrity, excellence, and dignity. She has been married to the love of her life, Samuel, for 26 years and together raised six exceptional loving children's that are the light of their hearts.
During her brilliant career and having a challenging spirit, Ms. Aponte worked in leadership positions across the entire corporation and was awarded many recognitions based on her excellence, efficiency and process improvement.
Some of the highest awards received in her prestigious career are Banco Popular Total Quality Award (1996), Great Idea Award (2009), Commitment Award (2010) and two times the Excellence Award of the Year recipient (2000 and 2014).
In 2017, with determination to increase efficiency across the banking platform; her two large-scale projects saved the bank 10's of thousands of dollars. In 2013, Ms. Aponte was selected and chosen to enter the Lean Six Sigma Academy completing multiple projects and earning the Black Belt Certification. Because she excels in agile methodologies, Ms. Aponte continued diminishing waste and cost; ultimately, saving the bank substantial amounts of capital.
Ms. Aponte possesses a comprehensive background in the entire financial industry with high expertise in Bank Operations, Risk Management, Information Security, Procurement and Legal eDiscovery.
Ms. Aponte earned her bachelor's degree with honors distinction from the Sacred Heart University in Puerto Rico. Certified as a Project Management Professional (PMP) since 2005, and member of the Association of Professionals since that time Ms. Aponte continues her pursuit of lifelong learning.
Diana possesses several distinctive skills that enable quality and perfection in an environment that she touches. She's a self- learner, loves to read financial & Investment materials, and likes to spend her free moments with her lovely family and grandsons.
Her passion is to help Veterans in need and serve as a mentor as they transition to UVETS. Ms. Aponte has been a phenomenal addition to our veteran cause.
Hiring Our Heroes Corporate Fellowship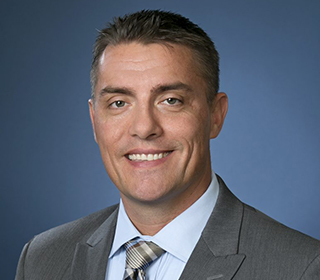 Thomas Williams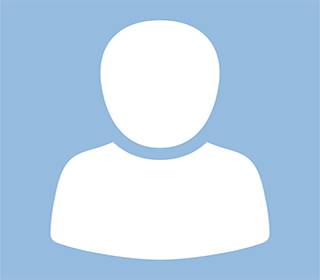 Derek Tassin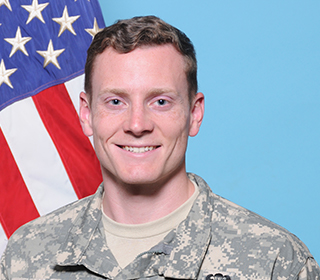 Caeson Daniell
Landscaping Production Leader
Landscaping Production Specialist
Construction Production Leader
Construction Production Specialist
Phone
Tel: 817-451-6162
Fax: 817- 457-8271
Address
7708 Albert Avenue
Fort Worth, TX 76116
BUSINESS HOURS
Monday-Friday: 7am – 5pm
Saturday/Sunday: Closed